When I first saw Ner­is­sa Irving's locs, my first ques­tion was, "Are the­se real?" With faux locs cur­rent­ly all the rage (Rihanna's newest look is butt length faux locs), I had to won­der. But yes, the­se are the real deal! I also love how Irv­ing tight­ly curls her locs, adding vari­ety to her style.
Ner­is­sa revealed she has been grow­ing out her locs for 29 years in an inter­view with BGLH, trim­ming them con­sis­tent­ly so they don't touch the floor when she walks. Regard­ing hair care, she con­cen­trates on what she eats and nour­ish­ing her locs from the inside out, in addi­tion to prod­ucts:
I always tell peo­ple the prod­ucts you use are impor­tant but what you eat is more impor­tant. We tend to for­get healthy hair also starts from your bel­ly. I use coconut oil, cas­tor oil, and tea tree oil on my scalp. I wash my hair with my own pep­per­mint sham­poo from www.neneorganics.com . If I'm not going any­where I keep my Locs in a stock­ing cap to pre­vent lint from get­ting in it. I also stay away from twisting/ palm rolling it too much. I believe your hair needs to just be free and wild some­times and twist­ing too much will cause break­age. My Locs are freeformed.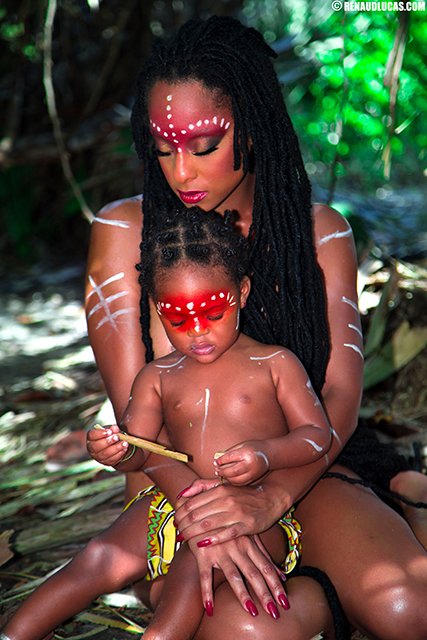 Born to a Rasta­far­i­an moth­er in Jamaica, Irv­ing con­sid­ers her locs a form of free­dom, love, nat­u­ral, and rebels again­st society's stan­dard of beau­ty. As part of her dis­play of beau­ty again­st soci­etal beau­ty stan­dards, Ner­is­sa became the first loc'ed wom­an to be fea­tured in Play­boy. She describes the expe­ri­ence in a pos­i­tive man­ner:
It was an amaz­ing expe­ri­ence. I love the skin I'm in and I felt like Play­boy gave me the oppor­tu­ni­ty to kick down that "Ras­ta girls or nat­u­ral hair wom­en" won't get to cer­tain lev­els. Plus I'm a nud­ist, so the pho­to shoot was just per­fect for me LOL! My Locs and skin tone shouldn't take away my sen­su­al­i­ty or sex­u­al­i­ty. Black wom­en are beau­ti­ful and sexy in any hair­style and body type.
For those want­i­ng to grow out their locs, Ner­is­sa has the fol­low­ing advice — "Don't over think your loc jour­ney. Let you hair live and grow the way it wants. You nev­er know what sto­ry it may tell." Absolute­ly beau­ti­ful! I often feel the same way about nat­u­ral hair as a whole, lis­ten­ing to your hair and let­ting it be how it wants to be.
You can learn more about holis­tic liv­ing and Ner­is­sa on her sites, www.neneorganics.com and www.nerissanefeteri.com.